This is the most exciting moment! Let's have Test Plays your own game!
The fundamental part of making RPG game is "Test Play." The Test Play in here is to check your in-production-game has errors or not and/or you can put yourself in player's point of view to see if your game is fun or not.
SMILE GAME BUILDER can give you the excitements instantly, because there are some objects you can easily place in the Editor and some particle effects, such as fireworks, fires, rain, fog and snow. Those effects move right away in the Editor mode. However, you can see something different in testing, so it is better to test out your scenario, battle scenes and a game balance. Let's make your mind as a person who plays your game for the first time, and have Test Plays carefully.
PICKUP POINT!
Let's learn the basic operations!
Walk around the map with Main Character's View Mode!
Events might not be working out as you wish!?
Sense the game balance by having Test Plays!
Is it fun as you planned? Let's ask your friends to play it!
Let's learn the basic operations!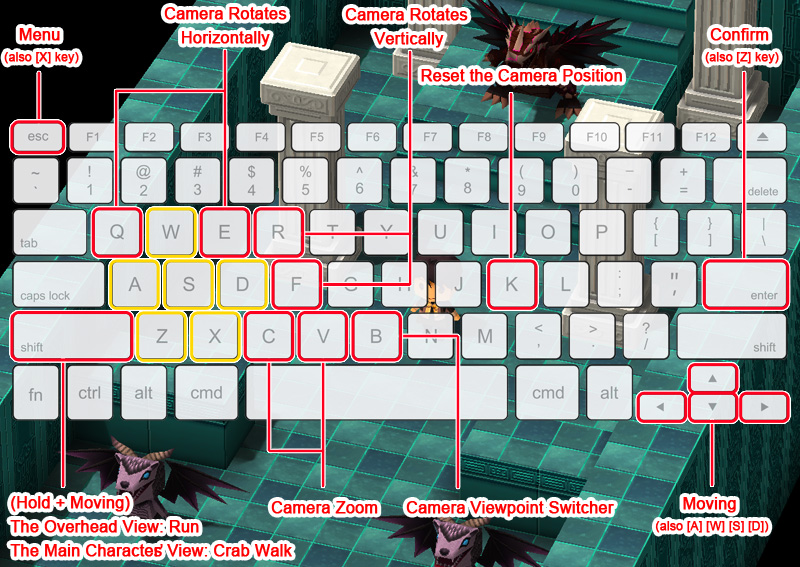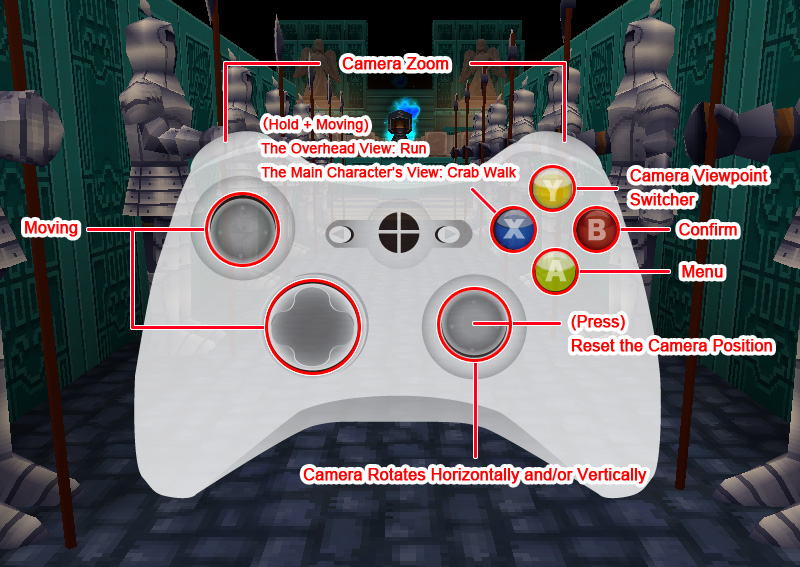 There is a button called "Test Play" in the menu which will start the Test Play.
You can set a starting point from "Create Game Data", so let's make your current working map as the starting point and play it.
You can enjoy its 3D map even more if you remember the basic operations, like "Move", "Confirm" and "Menu", but also a hotkey for camera switcher. The Test Play is a purpose to master the basic operations and check the conditions of the maps and the event operations.
Walk around the map with Main Character's View Mode!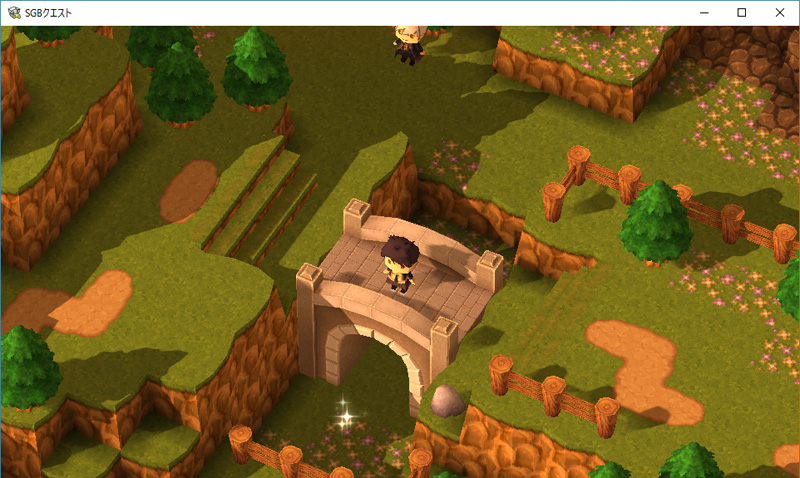 After launching SMILE GAME BUILDER for the first time, let's play the "SGB QUEST." This sample data contains tons of good tips for making games! You can experience intuitive handling as a player, and also see what kind of maps and events you can create.
If you work on the Editor all the time and try few Test Plays, people sometimes are tend to think that he/she is grasping the overall situation, because of looking down upon the overall map.
When you play the game, you will actually find some mistakes from a player's view. For example, the main character has to defeat a gatekeeper to enter a castle, but you might discover a way to enter the castle very easily, or, an item is placed intentionally behind a geographical object, thus a player cannot find it and so on. On the other hand, you might encounter some wonderful ideas while you walk around the map.
It is a good idea to put Test Plays between making maps. In this case, there will be a few redo, and it would be stressless maps for actual players.
Events might not be working out as you wish!?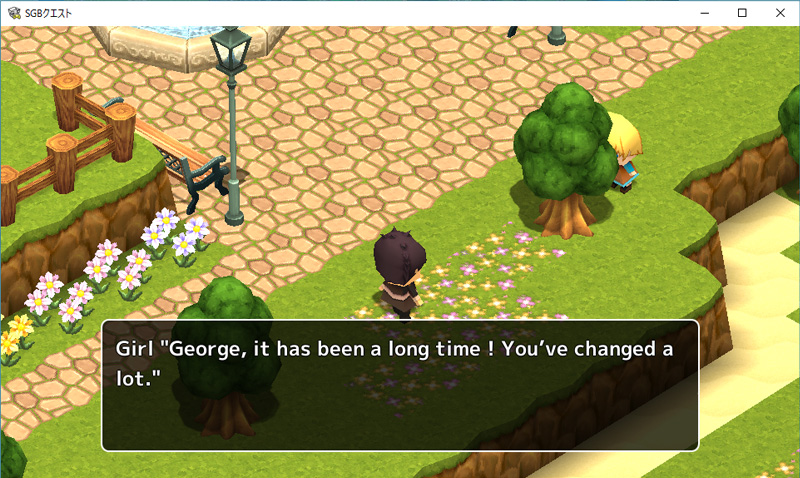 The most important reason that you have to have many Test Plays is….
"To check the event operations work properly or not!"
This is it.
We've introduced some event templates in "How to Use the Event Editor" which is very friendly to use, but you might say, "I want to make somethings more unique!" and you start wondering how you can handle advanced events.
However, if the ideas are unique and special, the events often won't turn out as you think. Test Plays are all about having many trials and errors. These processes make convincing events.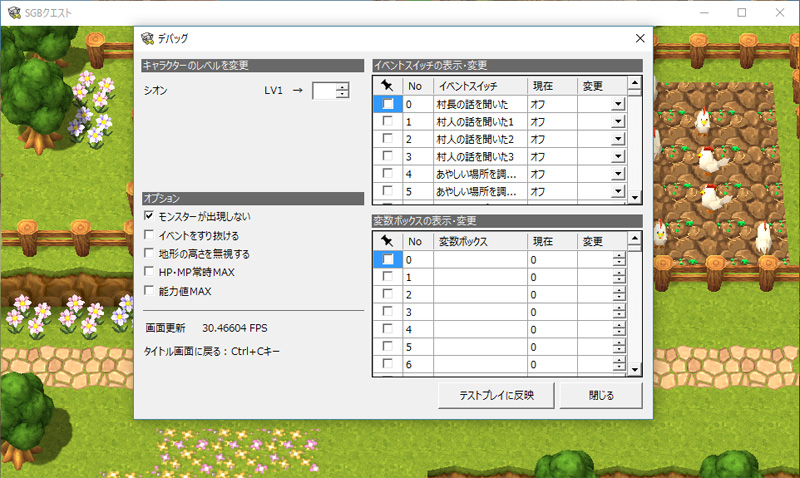 Test Plays are very tough, but you don't have to go through it from the beginning from Level 1! While you are in Test Play mode, hit the [F5] key, then the debug window will appear. It can help you to work your Test Play efficiently such as changing a main character's level to 100 without preparation and switching monster appearance ON/OFF. Very useful part of this system is you can check the statuses of event switches and parameters. In the case of, "Why won't this event start!?" or "What!? A character from a different event starts walking…??", those confusing bugs can be fixed just examining the background data.
You are starting to think some elaborate events, aren't you!?
The experts pay great attention to Test Plays. Let's work hard and prove the difference with other creators!
Sense the game balance by having Test Plays!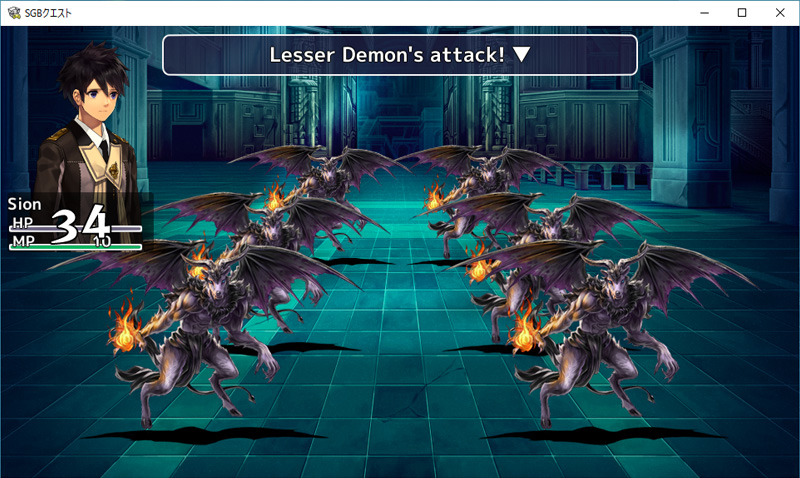 It is difficult to know a game balance quickly through the Editor and also a Test Play. Let's say there is a story starts from a first village and go out to a field then quest a first dungeon. If you find this part of the scenario too hard or too easy, then it is considered as it has a bad game balance.
It is a good idea to balance out a number of save points and healing items and/or adjust monsters' strength and appearance frequency. You need to spend many hours of Test Plays, but if there is not enough adjustments, your game ends up with disappointing one which some players might give up playing it even it's in the half-way!
Is it fun as you planned? Let's ask your friends to play it!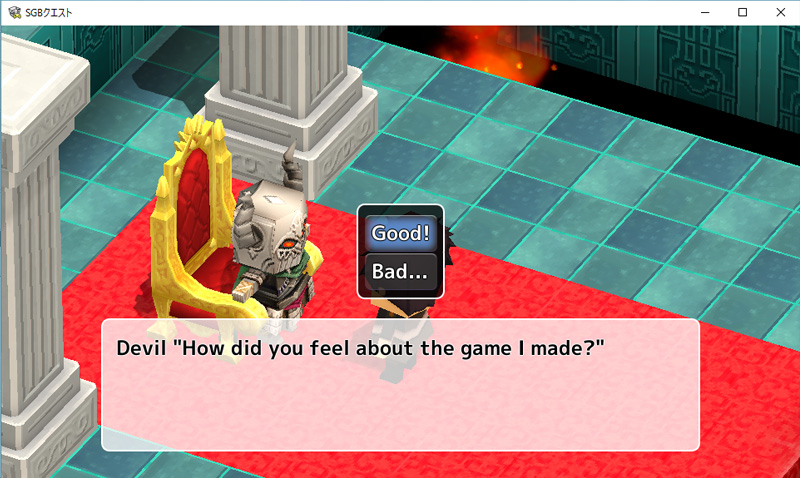 Now! Here is a final stage. The game is finished and there is no bug. This is the greatest game ever!
……Is that really so?
The actual players are not you, but your friends, strangers from the Internet, and it might be people living in the other side of the Earth. It is your precious game that you've created. Let's ask your friends to have a Test Play. If your friends or other people give you good impressions, there is a possibility to become popular on the Internet and exhibition & spot sale events.
We strongly advise you to ask your friends for Test Plays to check the game flow and the game balance, even you haven't finished it yet.
Your creation will be a result of efforts and hours and hours of Test Plays. We wish many people enjoy your game. Try not to be self-satisfied and listen to a lot of other people's opinions. Let's produce a wonderful game!